The Best Apps For Job Hunting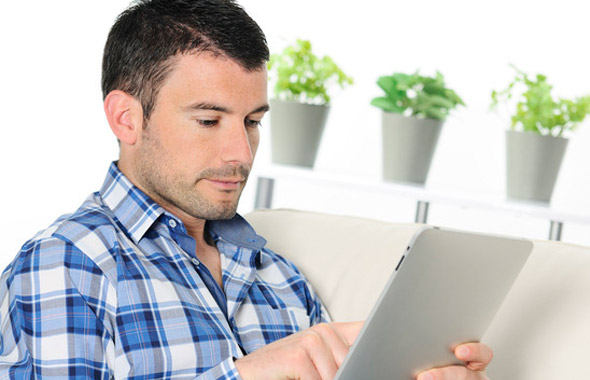 When looking for a new job, you don't want to stay tethered to the laptop or desktop for hours each day, reviewing possible opportunities. The best way to secure new employment is to get out there and engage human resources at these companies in person. To do this, you need a more mobile strategy. Fortunately, a number of apps have been developed in recent years which allow for you to receive job offers and information directly on your smartphone or tablet. These apps are available for both iOS and Android, and are often free of charge. That being said, some apps are better than others. Here are five of the best ones currently available.
Jobcentreplus
This app is great at uncovering job opportunities within your local vicinity. It works by using your smartphones built-in capabilities to produce a list of available jobs nearest your current location. As such, you can stay mobile and on-the-go, visiting companies and getting your name out there as quickly as possible. Best of all, it is absolutely free of charge and available for both the Iphone and Android.
Monster Jobs
Monster.com has been one of the largest job listing sites for years on the internet. With the rise of mobile apps, they quickly entered that marketplace with their own unique application that keeps you updated with the latest jobs available. The app uses real time alerts and allows for you to apply directly for jobs by using your smartphone or tablet.
LinkedIn
With the LinkedIn app, you can build and maintain a virtual CV while at the same time soliciting new job offers from employers within your industry. The application also allows for you to quickly build industry contacts, which can lead to possible opportunities also. Unlike other job hunting apps, you can use this one to directly interact with those people in positions of power who can actually determine if you're hired or not. As such, it is really an invaluable tool.
Careerbuilder
Careerbuilder is the largest job site in the United States. As such, there are a lot of opportunities which can be uncovered using this sleek application. One of the better features of this app is the ability to use advanced filtering techniques to find jobs that are specifically right for you. You can also look for jobs by zip code or within your city and state. Finally, you can apply for them directly from your mobile device. It really doesn't get any more convenient than that.
Craigster
Craigslist is still a great place to find job opportunities listed by small to medium sized businesses. While this certainly shouldn't be your primary app used for job hunting, you should nevertheless give it a try. You can limit your search to your particular city and contact job posters directly from your device. Just like all the other apps featured above, this one is absolutely free.
Technology has certainly improved our lives within the last few years. The explosion of mobile applications provide us with the opportunity to stay connected to the internet while on the move. Because of this, apps are great tools for job hunting in this current environment, where we're often required to investigate numerous vacancies before finding one which better suits our needs.