The Best Websites for Job Hunting
Still looking for a job? There are times that you just can't find a good job even if you have the right qualifications and the proper skills. One of the reasons why a lot of people are still jobless nowadays is that they simply don't like the job openings that they see in the local newspaper or on the web. But are you actually browsing the right websites to look for a job? To lessen that burden, we're giving you a list of some of the best websites for job hunting.
1. Craigslist. This site is a haven for ads. In fact, you can find almost any type of advertisement on this site such as gadgets, services and a whole lot more. However, this is also a great website for searching job openings. There are plenty of categories to choose from ranging from standard fields such as admin or writing jobs but some of them are pretty generic and you have to browse through the list until you reach a specific subcategory that you're looking for.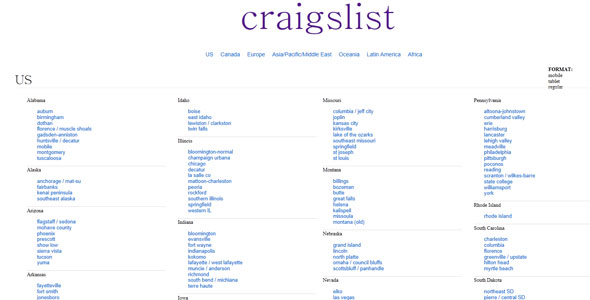 2. Monster. This site has been online since the 90's and became one of the pioneers in providing opportunities for jobseekers. What's great about this site is that you are allowed to submit your resume so employers who are looking for potential applicants can view your profile. Another plus factor of this site is that you can search for part-time and full-time jobs in almost any field or category.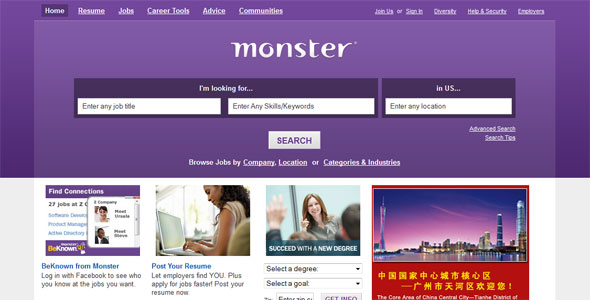 3. SimplyHired. With more than a million job openings posted on its site, SimplyHired is no doubt one of the world's largest job search engine. This site is the Google of all online job postings making it easy for users to find a specific job opening according to a specific location, company or field. Jobseekers are can also use this site to find out the hottest job opportunities on a specific location.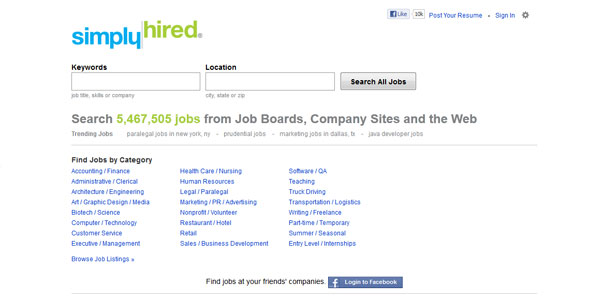 4. CareerBuilder. This job site has a listing of more than a hundred thousand employers and among them belongs to the list of Fortune 1000 companies. If you're still not sure on where to submit your curriculum vitae, CareerBuilder can do the task for you to search for potential job postings that will match your experience and qualifications.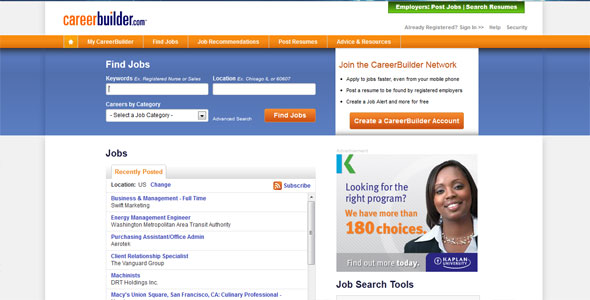 5. Indeed. Jobseekers who are looking for work abroad will benefit from Indeed's large coverage of job listings worldwide. They can fine tune their search settings so they can find jobs based on location, job title, salary, company and many more options. And with over a million job postings available every day the can certainly get a lot of results.