Using Simple Thank You Notes To Land That Big Job
Saying "thank you" in a meaningful way has always been a good strategy in business, whether you're dealing with potential clients or management. After interviewing for a job, many experts agree that you should send either a follow up email or a thank you note to the interviewer. This has been proven to increase your chances of being chosen for the job, as it keeps your name and resume fresh in the mind of the person who interviewed you.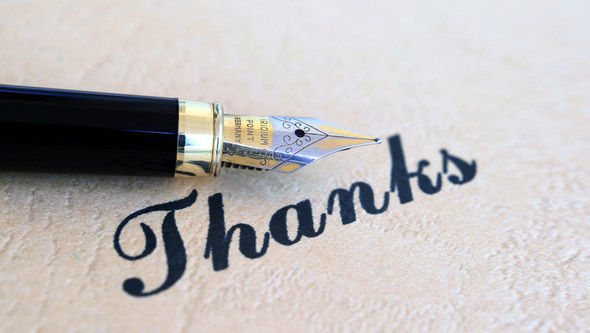 Unfortunately, times have changed. Competition for nearly any type of job is fierce, with numerous applicants for each spot available. As a job seeker, you can't just rely on a simple email any more. The reason for this is that nearly everyone else is doing the exact same thing. Therefore, it is no longer adequate. After all, how long does it take to write and send an email? It really shows a lack of motivation and an inability to think outside the box when you do exactly the same thing as everyone else.
Even sending a thank you note must be done correctly in order to be effective. Many positions are chosen at the end of the day, after a round of interviews with several applicants. As such, if you mail your thank you note, then it will get there long after a person has already been chosen for the job. So this won't influence the interviewer whatsoever or sway them to choose you over someone else. Therefore, you shouldn't bother mailing the note. Instead, hand deliver it.
You should begin writing your thank you note immediately after the interview is over. Keep a box of pre-printed thank you cards in your vehicle. Once you've left the interview site, take ten minutes or so to compose a meaningful thank you note in your car. It should be a very short message, but something which is unique and memorable. Always thank them for their time as it is customary to do so. Also take time to reiterate why you feel the position is right for you and, more importantly, why you're right for the company. As always, remember to sign your name. When finished, place the note in a white envelope and write the receiver's name on top of it.
Take the note to the interviewer's secretary and ask that she deliver it to him as quickly as possible. Hand delivering the thank you note shows that you have initiative, which is always something which companies are looking for when hiring new people. Best of all, however, you have to opportunity to undercut other people who are also applying for the job. These people will more than likely be sending emails or mailing their cards instead, thus losing out on the competitive advantage that hand delivering a note provides.