Spicy Resumes: The Missing Ingredient for a Creative CV
Building a standard resume is quite easy but creating one that is eye-catching is certainly a tough thing to do especially when you're the type of person who is lacking on creative skills. You can try your luck using MS Word but the formatting tools of this program are quite limited and basic. You may try using resume templates but the problem is that everybody else is using them nowadays and the designs are just too common.
Spicy Resumes, a new resume template service provider seeks to differentiate their products by providing something that cannot be easily found anywhere on the web. They say they have this "secret" ingredient which makes their designs unique and extra special. Their branding is actually catchy and intriguing so I tried their services to see if their designs are indeed spicy as they claim them to be.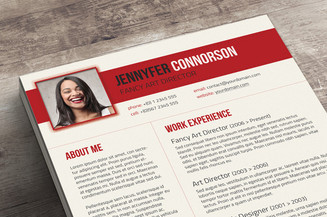 When you land on their homepage, it's immediately apparent that they do have something new to offer. Their website layout is simple but the presentation is a lot more inviting compared to the landing pages of similar services that I have used before. It's like reading a glossy magazine with a catalogue of products presented in a more contemporary style. Checking out the gallery, I was quite fascinated with the names that they used on their cv templates. It's interesting that they have played with the words and made them more enticing like Blackened Spice Mix, Fresh Wintergreen, Coriander Herb and Flavorful Celery Seed to name a few.
And how about the templates? To be honest, I was really impressed on the sheer creativeness and attention to the details that their graphic artists have infused on each layout. Each design has this sense of sophistication that is quite uncommon and unique in nature. The unconventional arrangement of the basic elements and the combination of colors makes a lot of difference in presenting the document in a more intriguing but professional way. What's more interesting with their offerings is that they have included matching business card and cover letter templates for some selected designs.
In terms of pricing, I was surprised to learn that each template only costs around $7 to $9, a lot cheaper than the typical designs that you can easily find from other template providers. What's more, they even have these special promos and seasonal bundles so there's even a chance that you can purchase them with a much lower price.
However, there are some minor disadvantages that I would like to note about their services. The lack of other languages besides English is one and the other is that the downloadable files are only available in PSD format. Nevertheless, I could say that Spicy Resumes has certainly taken the art of building creatively designed CV's into a whole new level. I never thought that I could see so much creativity and inspiration in a single piece of document. So if you're looking for a creative way to catch the attention of recruiters with your job application then this could just be the missing ingredient that you need to finally get them to notice you.