Is Changing Careers a Good Idea?
Want to change careers? This process can be quite stressful especially if you're plagued with lots of questions and doubts. However, this move can also offer new opportunities and finally give you that sense of accomplishment once you found your passion.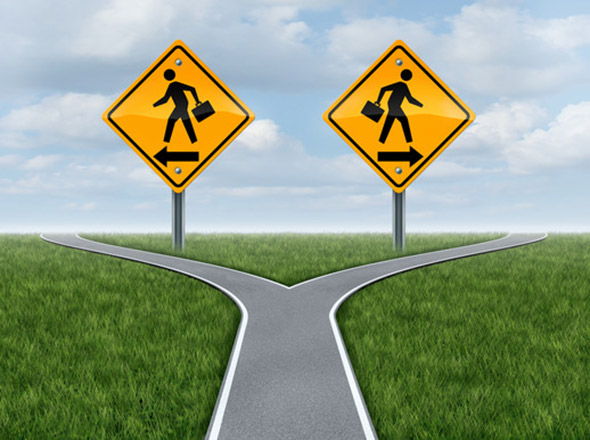 Is it risky?
Sure it's risky but even the smartest people don't know what will happen next when they change careers. In fact, those who made a drastic change with their careers and ended up being successful never had a plan. The irony is that waiting for an assurance before you make a decision with your career is even riskier because the truth is, there's absolutely no guarantee.
They say I won't earn that much
This is probably one of the biggest fears of those who want to make a change in their careers; that it would be impossible to earn a living for doing something that you love. If you're having doubts then ask yourself, what will you choose: to live in fear to live your dream? Yes, switching to your preferred career won't give you an assurance for better living but pursuing your passion is certainly more rewarding in the end.
The economy is unstable. I think it's not the right time
It can't be denied that some sectors in the job market are stagnant at the moment and with the current unemployment rates escalating, you might have uncertainties as to whether it is really a good time to change professions. The reality is that unemployment has been in existence since time immemorial, so don't let the economic slowdown stop you from finding the job that you've always wanted. What we have right now is a changing economy and hiring practices have incorporated a much improved system. So instead of worrying about the current market, why not focus your attention on your career?
What's the best thing to do?
You're not the very first person to ask this question when it comes to changing careers. Don't overwhelm yourself with options because it will only lead into choosing what's concrete over what seems to be unreasonable. Rather than looking for the "best thing to do", find out what you "really want to do".
I still don't know what career path to take
Then let it find you. Yes, that passion is supposed to guide you in finding fulfillment with your career but when you don't have one then stop chasing it. Don't let that feeling of finding your mission in life control you. Simply live your life and see what happens. There's no single solution to finding a career goal. It's unique to every individual so stop comparing yourself to your peers or colleagues.
So what's the perfect job for me?
Stop thinking that there is just one perfect job for you. The truth is, there are more jobs that can be considered as "perfect" and chances are, you were already close to taking that career path before but only lost the opportunity to take it probably because of the timing or you may be focused on another job which you thought was right for you. Surely there are plenty of other jobs out there that will match with your career goal. All you have to do is to be open-minded and stop focusing on one perfect job.
At the end of the day, the decision is still yours. Making a big career change is never easy but with an organized and practical approach, you will be able to find the right answers to your questions.