Dream Jobs that will Make You Drool
There are plenty of jobs available in the market today but in reality not all of these jobs are quite fulfilling. Some people are living the dream while others are just there for the money without any passion on their careers. So what are the jobs that are mostly desired by a lot of people anyway? Scroll through the list and prepare to get envy.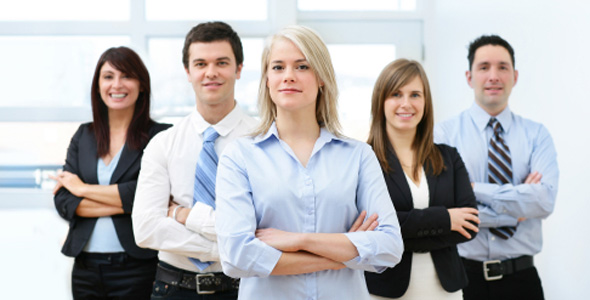 1. Actor. Clearly this is a job that has plenty of perks. However this is a job that needs passion as an actor always needs to be convincing in every role that he takes and if you're able to do the job well then the paychecks are going to get higher and roles that you are going to get will be much meatier.
2.Food taster. Before any food product hits the shelves of supermarkets, this has to be tested with its taste and quality. This task is done by a food taster who is tasked to eat several product samples and later evaluate them for their taste. These people decide on whether the product gets served or it needs another change in recipe before it makes its way to the market.
3.Interior designer. Creative thoughts are needed for anyone who is dreaming of being an interior designer. This is a great field to invest on as one is tasked to supervise the design and planning process of a room, a house or even a mansion.
4.Model.Being a model is definitely a dream job as you get to enjoy a lot of perks. First, you get to be famous where you will be seen in fashion shows and print ads. Second, you get to wear different types of signature clothes which cost more than a fortune. And last but not the least, you are always beautiful and gorgeous – something which a lot of people envy.
5.Newscaster. There's no doubt that sitting on a chair and just reading the news in front of a camera every day is a dream job. Another benefit is that you don't have to buy the latest newspaper because the news will come to you!
6.Photographer. Capturing precious moments with a camera can be a fun and fulfilling passion. A few pictures taken with a DSLR can already be worth a thousand dollars if you get serious with this field.
7.Producer. Being in charge of making a blockbuster film or a sold-out concert is certainly a job that will give you riches. The producer handles the overall production of a certain show, film or spectacle and is responsible for the success of these events. They usually get a bonus if it's a major success.
8.Voice-over talent. This is the job where all you have to do is to talk and act the way you are tasked to. Usually these people work on a studio wearing headphones and face a microphone all day dubbing films, cartoons and other shows that need someone who has a good voice.
9.Wedding planner. Planning the most memorable event of couples is truly rewarding especially when you see the people loving the theme, the reception and post-wedding events. And who do they have to thank for? The wedding planner of course.
10.Writer. The job where all you have to do is write and write based on your creative thoughts. Threading words and compositions is all you need to do and the best part is that you get paid for simply doing this task!